Metropolitan Guinea Pig Rescue is a Non-Profit organization that requires constant funding from outside sources. Every guinea pig adopted costs more than the adoption fee. Your contributions will greatly improve the ability of MGPR to rescue and care for Guinea Pigs.
PayPal
Currently we use Pay-Pal to accept donations. If you do not have a Pay-Pal account the sign up process is free and painless. You can also email us directly to make other donation arrangements.
Pay-Pal also allows you to set the amount you would like to donate. Any amount is appreciated, and will improve the life of a wonderful animal, and eventually the life of a loving family for that guinea pig.
Please keep in mind, that since Metropolitan Guinea Pig Rescue is a non-profit organization your donations are tax deductible.

If you would like to contact our Donations area via e-mail so you can send a donation via check please use this link.
---
CFC Federal Campaign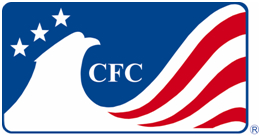 If you are a federal employee in the Washington, DC area, MGPR is an authorized charity in for Combined Federal Campaign (CFC). You can find us under "local Agencies" using organization number 94742.
MGPR is also part of the Chesapeake Bay Area Combined Federal Campaign. Our organization number is also 94742.
---
Amazon.com
We are a partner with Amazon.com. When you click on the amazon.com graphic below, MGPR receives a percentage of the purchase made.
Click here on the graphic:
---
iGive.com
We are a partner with igive.com. When you register and shop online at selected iGive retailers, MGPR receives a percentage of the purchase made.
---
Adopt a Shelter
We are a partner with adoptashelter.com. When you register and shop online at selected adoptashelter retailers, MGPR receives 100% of the commission adoptashelter.com receives from a purchase made.

Shopping through AdoptAShelter.com is exactly the same as going to the merchant directly – prices, customer service and discounts are all the same.

Visit adoptashelter.com and enter "Metropolitan Guinea Pig Rescue" in the search box. Once you find the shelter on the list – select it. Then just click on the orange "Shop Now" button.
Annual Fundraising Campaign
What a year we have had. Over a dozen babies born in our care that needed to be raised before they could be spayed or neutered. Then some of our adorable skinny pigs refused to grow in a timely fashion, for us, that is.
We currently have approximately 50 guinea pigs in our care. At times this past year that number has been at over 90. Our foster network continues to give generously of their hearts, homes and monies. Because of our fosters' big hearts we are able to use a huge percentage of your donations for veterinary expenses and medication.
Your donations help us care for the guinea pigs who have been abandoned, neglected, and/or abused. One pig such pig is Frankie-Lynn. Frankie-Lynn was named after Franklin Park. That is where she was discovered in November of last year roaming free under attack by a hawk. A Good Samaritan rescued her and contacted us. Frankie-Lynn is now n a sanctuary home here at MGPR because she has Addison's Disease. While her medication for this disease is not so very costly, we will want to be sure she is always going to get the support she needs. MGPR can do that because of you.
Click here to read more about Frankie-Lynn's story and learn how you can help Frankie-Lynn and the other guinea pigs MGPR rescues and rehabilitates.
---

Send mail to webmaster@mgpr.org with questions or comments about this web site. For general questions and comments, please email info@mgpr.org
Copyright © 2011 Metropolitan Guinea Pig Rescue